Join the XYTEX team!
Careers that Make a Difference
Xytex is an international cryoservices leader. We are committed to unsurpassed quality and giving our clients an experience to cherish for a lifetime. We're looking for passionate people who are passionate about our mission and want to make a difference in a fast-paced, growing industry.
Excellent Working Conditions
Advancement Oppurtunities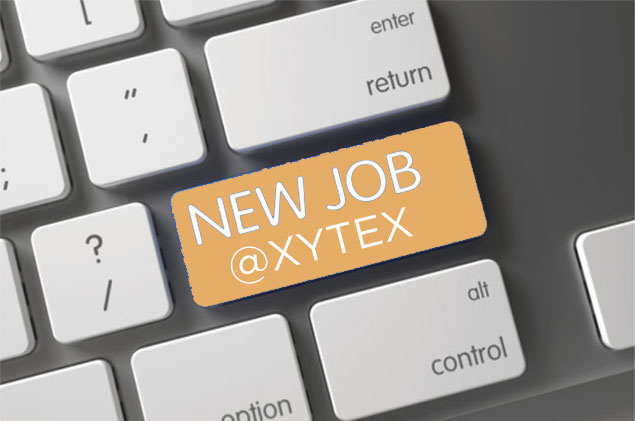 Apply
We are seeking a Donor Recruiter to work full-time in the Charlotte area. This position will lead donor recruitment initiatives, events, and programs to secure new donors in multiple target demographics. We are looking for an outgoing, people person who is ready to make an impact quickly.
Job duties:
Identify, develop and implement creative strategies to attract potential donors.
Identify core groups and networking opportunities.
Utilize known recruitment models to build new leads and prospects among the target demographic of donors.
Effectively promote and manage referral programs.
Meet established goals of new donor applicants.
Network with local agencies, businesses, and colleges to coordinate events.
Work with the marketing team to leverage social media and email campaigns.
Coordinate activities with the donor management team to ensure a positive donor experience.
Communicate with prospective donors to explain the requirements and benefits of participating in our donor program.
Run daily, weekly and monthly reports to track progress and identify key trends.
Leverage social media accounts and presence to spread brand awareness and networking.
Work closely with management on qualifying new and returning donors.
Perform outside recruitment by visiting and presenting to prospective donor groups.
Qualifications:
Natural leader with the ability to make people want to follow.
Bachelor's degree in marketing, communications, advertising, or a related field or commensurate experience.
Team player with superb collaboration and communication skills.
Employee Benefits:
Competitive Pay
Quarterly Bonuses
Company Ownership (ESOP)
401(k) Matching
Medical/Dental/Vision Insurance
Paid Time Off
Tuition Assistance
The ideal candidate will take initiative and remain committed to contributing to our company; We value those who take on responsibility and focus on ensuring the commercial success of our business.
Do not miss out on an excellent opportunity with a growing company. Apply now!
Location: Charlotte, NC